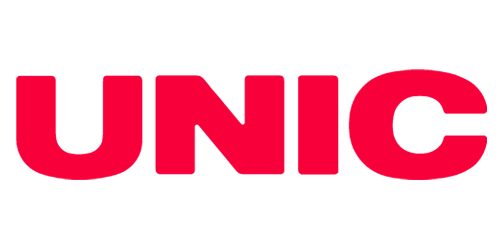 UNIC cranes are renowned for superior lifting performance, wide operational range, ease of operation and unparalleled safety features.
These multi-purpose hydraulic cranes are engineered to handle a broad variety of loading operations.
Originally designed to operate on congested construction sites in Japan, UNIC is Japan's No.1 mini crawler crane.
The combination of pioneering design, precision manufacturing and advanced materials technology means these cranes are incredibly compact, yet provide the capacity and reach of much larger machines.
Features include the ability to confine crane operation to preset boundaries, options mains power for noise reduction, operation on uneven sites, an over-lowering prevention device, a hexagonal boom design reduces sway and increases accuracy, dismantles and self-assembles in confined locations, advanced safety features.
Spider Cranes
UNIC Spider Cranes are widely recognised in the crane industry for their compact design and superior maneuverability. They are considered the most compact and maneuverable lifting equipment available globally.
Truck Cranes
UNIC truck cranes offer an excellent lifting solution with high performance, broad working range, and user-friendly operation. With over 70 years of engineering expertise, UNIC has gained worldwide recognition for its reliable and robust truck cranes.
Speak to our Sales Team Today
Speak with industry experts, our team is loaded with experience. Advice from our application and product specialists can save you from making costly decisions when considering your next equipment purchase.
Kyoei Kaihatsu Co., Ltd. was founded in 1946 to assist with farmland development and disaster recovery after WWII. In 1961, they launched Japan's first truck-mounted crane named UNIC. The company renamed itself UNIC in 1970 to symbolise the new era of post-war economic growth.

The Beginning
UNIC, as we know the company now, is established as Kyoei Kaihatsu Co., Ltd. in 1946 in Japan.
First Truck-Mounted Crane
In 1961 Furukawa UNIC Launched the Model UNIC100 1-ton truck-mounted crane after numerous trials and errors.
Wired Remote Control
In 1979 UNIC Launches this First One-Man Operated RC-30 Wired Remote Control, solving load colliding signaler problems.
Truck Cranes Level Up
In 2002 UNIC Launched U-can Series truck-mounted cranes with linked radio control systems.
UNIC Launch the Cube Crane
UNIC develops compact cube cranes that can enter a small plot of land and still boast sufficient crane performance.
Sign up to our newsletter for regular updates on news, promotions, deals and offers.