Tommy Gate. The original hydraulic lift
Driven by a single hydraulic cylinder attached to aircraft-grade steel cables, the simple design of the Original Series liftgate has been perfected over the last fifty years. Initially designed for standard pickup-style trucks, the Original Series is now available for a variety of applications. If you're looking for simplicity and value, look no further.
With a liftgate, one person can do the job of five, in a manner that is faster and safer than before. An ordinary pickup truck can become a powerful business machine, broadening the scope of its abilities beyond what was previously thought possible.
The G2 Series liftgates are a dual cylinder, parallel arm design that utilises a pair of hydraulic cylinders to lower and raise the lift by applying direct power to both sides of the platform. Providing increased durability for rigorous cycling the G2 series have relatively low maintenance requirements. The paint-before-assembly process ensures the longevity of the liftgate's aesthetics.
Tech specs here.
Tippers are more versatile when they're a Tommy Gate Lift 'n' Dump. Dual hydraulic cylinders, fully-enclosed hydraulic system and safety time-out system. Pins lock the lift's platform in place when not in dump mode. Platform latch activates the liftgate's dump-through position.
Tech specs here.
This series consists of expertly engineered lifts that allow for higher weight capacities and deeper platforms. The level-ride function and options such as cart stops and retention ramps make them ideal for heavy, sensitive, wheel-based cargo. For more information please contact your local dealer or Maxilift sales representative.
Tech specs here.
The Tommy Gate Cantilever Series is a modern hydraulic lift that is specifically designed to operate seamlessly with commercial vans. Tommy Gate's Cantilever Series is the perfect addition for your van. It has a lift capacity of 590kg and when unfolded can sit flush on the ground to allow easier, safer loading.
Tech specs here.
The ultimate internal van liftgate. The Tommy Gate 650 Series is a low-capacity, compact and internally mounted liftgate, making it ideal for lightweight van applications. Easy access makes small parcel deliveries even quicker than before as the rear door is always accessible with this internal van lifter.
Tech specs here.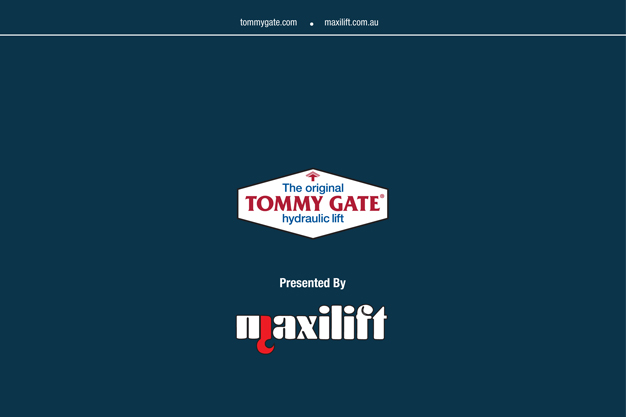 Find out more about the Tommy Gate product range, the list of options and the applications.
Do you want to know more?